Arguably, the most important webpages for any marketer are the search engine results pages (SERPs). These results are what return when someone searches for a particular query.
Marketers know these valuable results pages influence the traffic your site sees and, therefore, the long-term success of your business, so the goal is to get your website ranked as high as you can on these pages.
In this post, we'll walk you through what you need to know about SERPs. Specifically, we're going to focus on Google SERPs.
We'll also go over how to optimize for key features so that you can improve your site's click-through rates (CTRs) and earn more qualified traffic.
Why Are SERPs Important?
The SERPs are the pages users see when they perform a search on the search engine. These pages rank relevant results according to the search engine algorithm's understanding of their relevance and usefulness.
Below is an example of the top of the SERPs for "best home organizers":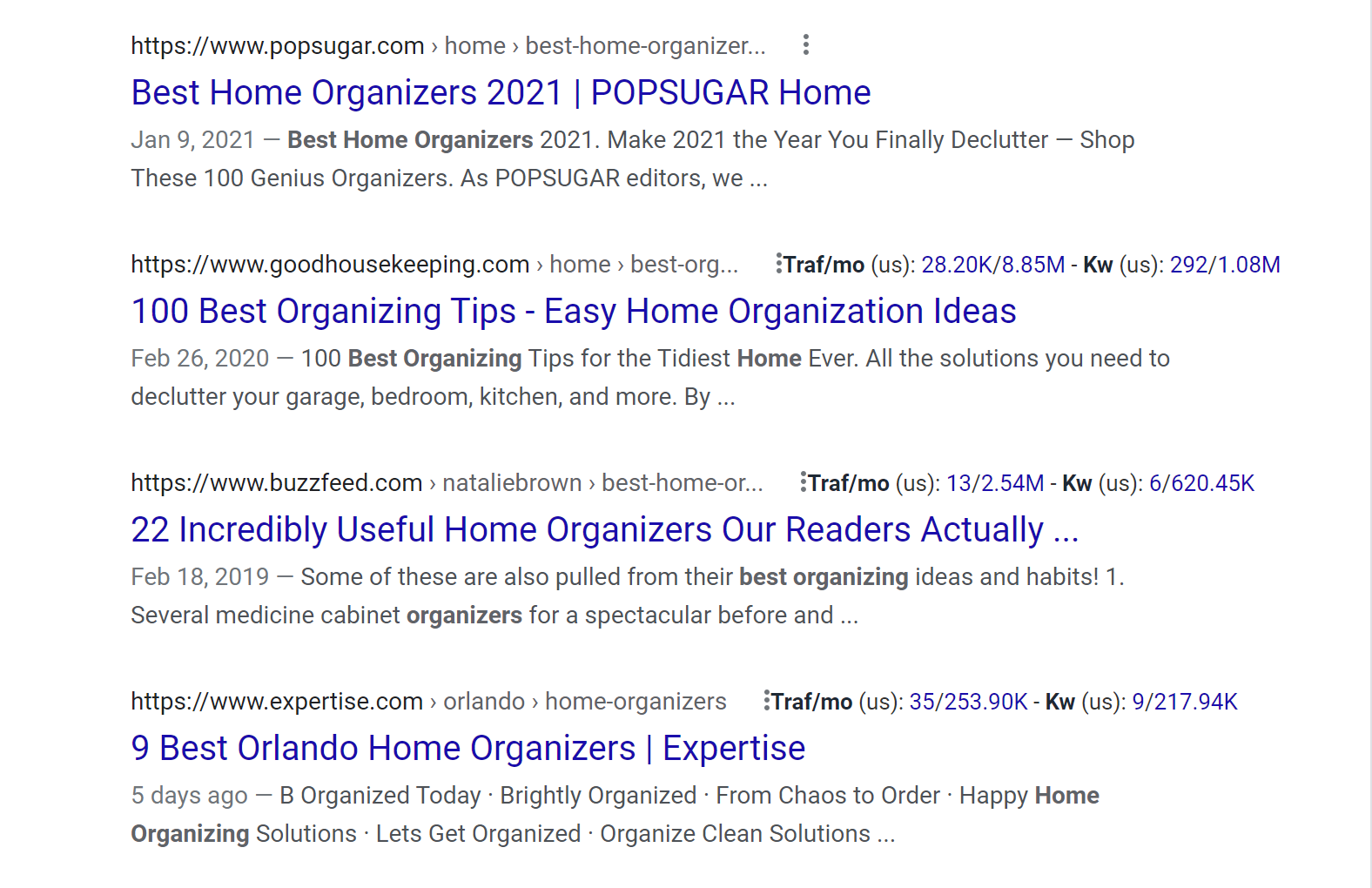 Google processes more than 40,000 searches every second. This translates to an average of 1.2 trillion every year. When you pair that with the fact that the average CTR for the first position on Google is 28.5%, your search engine optimization (SEO) strategy should prioritize ensuring you rank high on the SERPs.
How Many Results Do the SERPs Have?
Search engines might rank thousands of websites for a particular query. Typically, only 10 organic results will appear on the first page of the SERPs. Many SERPs have even fewer than 10 organic results.
With limited real estate on the first page of the SERPs, it's important to optimize your site to make it user friendly and informative to answer relevant queries.
What Are Some Common SERP Features?
As search engines have become increasingly sophisticated in their ability to understand queries and user intent. They have also developed SERPs that incorporate various features that searchers might find interesting and helpful.
The features that appear on a given SERP will change based on what the search engine understands as user intent and what device the user is using. For example, mobile searches might have different features than desktop search results.
You've likely seen a lot of the SERP features listed below, so take a look and think about which ones make the most sense for the keywords and content you're trying to rank for.
Featured Snippets
A featured snippet can also be referred to as an answer box. In the featured snippet, Google highlights a portion of text from a website to provide a concise, direct answer to the user's question.
This feature is useful when someone wants to uncover a direct answer and doesn't need more in-depth information. – Read more