Post-click landing pages are versatile. They can be used across industries, teams, and services to convert people on a particular offer.
But their usefulness doesn't end there. While it's rarely considered, products need their own landing pages too.
Known as product landing pages, these are the choice of companies that rely on paid advertising. And if you have a product, and you're advertising without a post-click landing page, you're leaving revenue on the table.
What is a product landing page?
A product landing page is a post-click page created specifically to convince a visitor to convert on a product-related offer. Design-wise, it's similar a traditional landing page. It features conversion-centric elements, like a magnetic headline, benefit-oriented copy, hero images, social proof and more, to compel visitors to click the CTA button. The only thing that makes it different from other landing pages is that it is used specifically by companies that sell products.
How are product pages different from product landing pages?
Like product landing pages, product detail pages feature images and details about a product, complete with a call-to-action button. However, they are not designed specifically for conversion.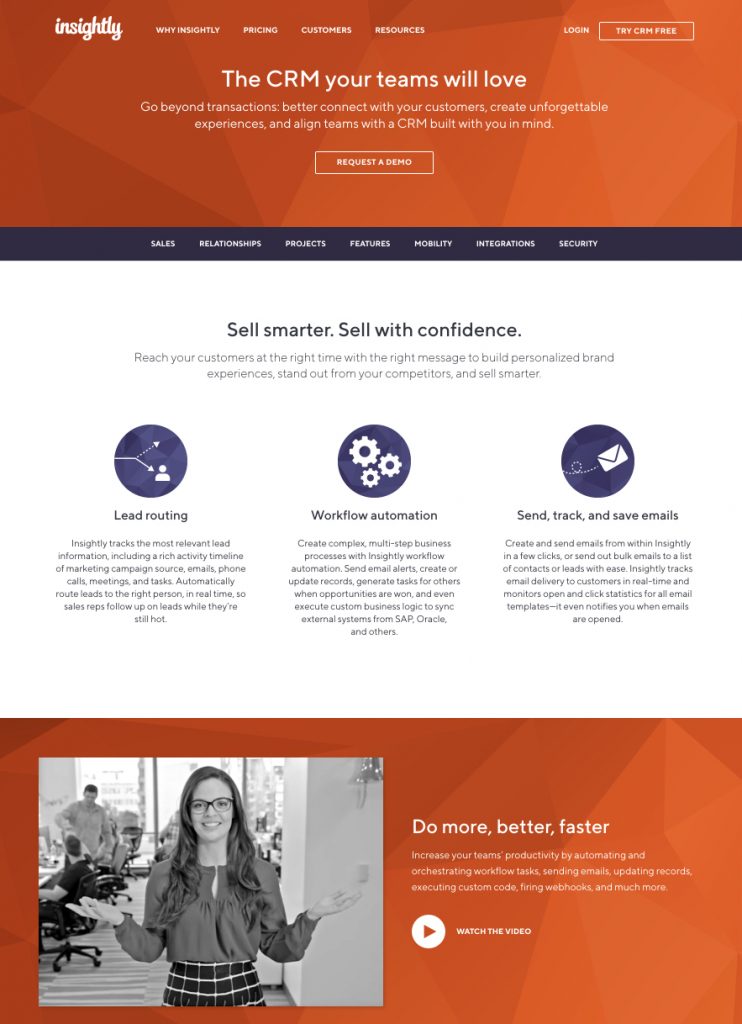 It's clear the goal of this page is to compel visitors to click the call-to-action button "request demo." It features benefit-oriented copy, a hero shot, an explainer video, etc.
Unlike a true product landing page, though, this page contains a mass of distractions. There are many links the visitor can click to abandon the page: a full navigation menu, links to other products, a footer, social media icons, etc. Each of these links is a potential page exit that competes with the primary call-to-action.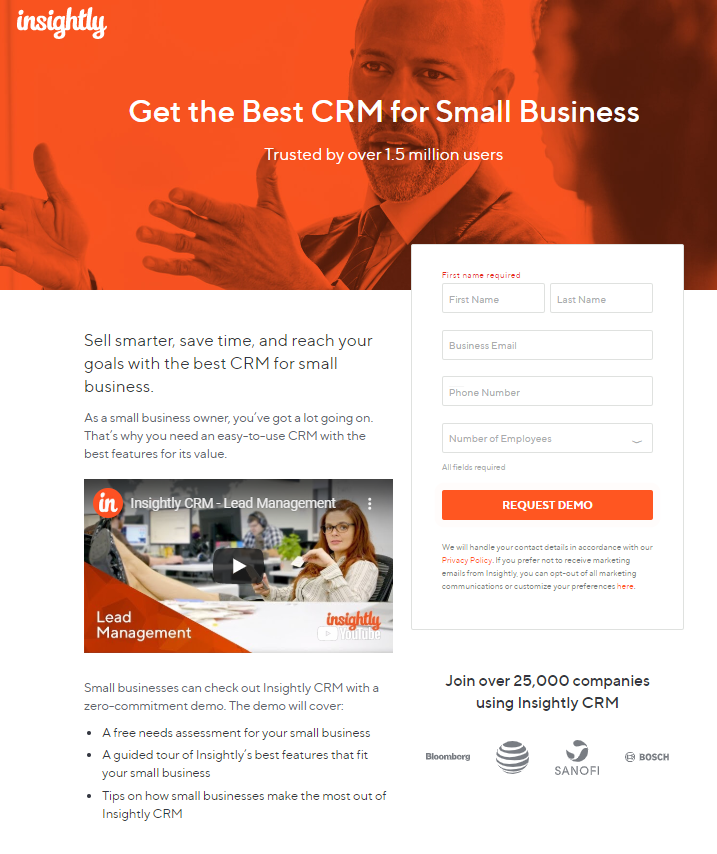 Notice how it has no navigation in the header or links in the content. The only way off the page is through the call-to-action button. The only goal is to convert the visitor on this one product.
Without numerous distractions, this page keeps its visitors focused on evaluating the CRM product. They can't leave the page to another product page, or the homepage, or about page, or any other page unless it's through the call-to-action button.
One link off the page, one conversion goal. This is known as maintaining a conversion ratio of 1:1, which is ideal for converting visitors. When it's out of balance — meaning there are numerous places to click, or several different goals — you get a page like a product page, which isn't ideal for conversion.
Why both product pages and product landing pages are necessary
Just because they're designed differently doesn't mean one of these pages is better than the other. Comparing the two is a little like comparing a blog post to a pricing page. They're meant for two different purposes, and both are crucial in different areas of your marketing.
The product page
Even if they specialize in one particular product, many companies sell more than one: add-ons, upgrades, alternatives, etc. And the way those products are accessed depends on the customer.
Let's consider the user experience of a first-time visitor to the Synthesio website: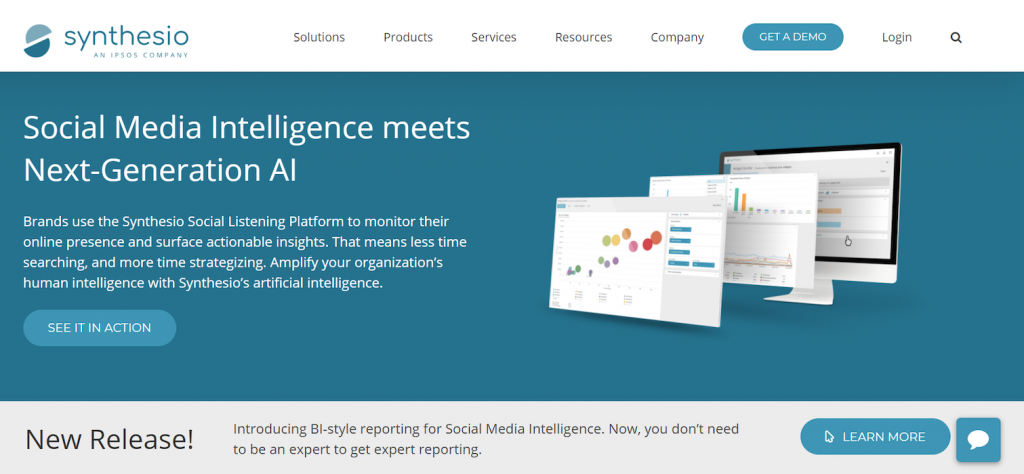 Synthesio provides brands and agencies with social media intelligence products. Through a recommendation from a contact, imagine this prospect has navigated here to evaluate those products. – Read more