Consumers are more engaged with businesses who can meet their needs from home right now–and they're more willing to move on to those who can. In June, a Google/Ipsos survey showed that 32 percent of U.S. consumers shopped online with a brand they hadn't before COVID-19.1 This is an opportunity for businesses to connect with new customers, but it's also a challenge—especially if you're dealing with shifts in your day-to-day operations, or bandwidth limitations that may slow you down.
Our goal is to help you find and connect with your best leads, faster. Today, we're sharing ways to help you do that on Search and beyond—with foundational tools that tap into the power of intent, ad formats that help you find qualified leads, and measurement solutions that optimize for lead value.
Focus on the fundamentals
It can be difficult to identify where consumer demand is shifting while making sure you have the right query coverage. In the past three months, we've seen Search interest surge for terms like "small business loans," "video conference" and "online learning." To help you respond to these changes in consumer behavior, start by refreshing the fundamentals:
Find qualified leads
Consumers now prefer to use more varied methods to communicate with a business. In fact, our research from March shows that one in three shoppers would rather buy from a company that provides a wide range of ways to reach them—like web forms and calls.2 To help people connect with your business in more ways, we've built lead-focused ad formats that span the Google ecosystem, including call ads and lead form extensions.
With new lead form extensions in Google Ads, you can now show a lead form directly in your ad, giving people an easy way to share information as they search, discover and watch relevant content. This seamless flow can help you find high-quality leads in a more efficient way. Right now, this works with ads on Search, YouTube and Discovery and is available globally. Later this year, we'll begin rolling these out across Display campaigns.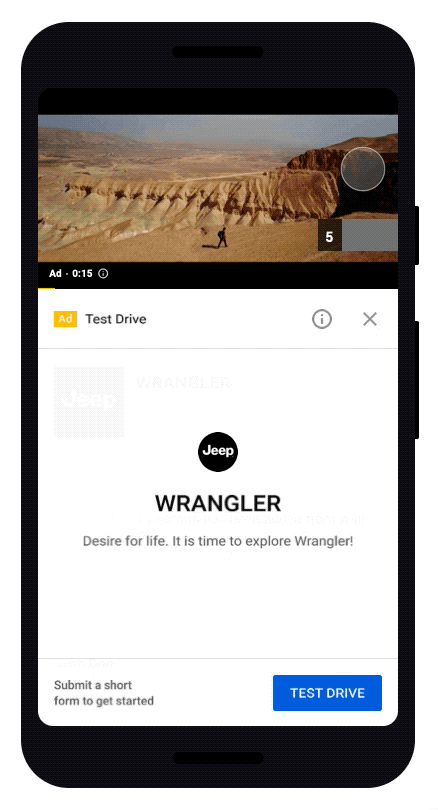 Jeep used lead form extensions with their Korea branch and saw completed leads increase more than tenfold. According to Jeep, this extension also generated leads at the most efficient cost among all ad platforms.
Call ads are designed for any business that relies on phone calls to drive leads. These ads encourage people to call you for more information, and can appear on any device that makes phone calls. And by including the optional "Visit website" link with your ads, it's easier for people to learn more about your business before calling you. This can help you get higher-quality calls and more qualified leads. – Read more