Whether you're a digital marketing professional helping other companies grow their online presence or an ecommerce website owner trying to boost your brand, there's no getting around the importance of search engine optimization (SEO). SEO for Beginners
SEO is critical to boosting internet visibility, making it easier for potential customers to find the products, services, and knowledge they need online.
Organic keywords are one important cornerstone of effective SEO. This is a type of keyword used to attract organic search traffic for free.
If optimized correctly, there's even the potential to rank for featured snippets — something that will help improve your click-through rate (CTR). Read on for an introductory guide to understanding organic keywords for SEO beginners.
What Are Organic Keywords?
Organic keywords are keywords used in SEO to attract "free" traffic. The "free" label is important because it sets organic keywords apart from pay-per-click (PPC) keywords used for Google Ads and similar platforms. The fact that organic keywords are free also makes them a cost-effective online marketing tool worth learning.
Affordability aside, organic search is a very valuable marketing tool. Google now processes more than 3.5 billion searches per day (that's an average of about 40,000 keyword search queries per second).
If you can capture some of that organic traffic, you can boost your site's visibility in a big way. The implementation of well-researched and carefully selected organic keywords can help you achieve this goal.
How Do I Find Organic Keywords?
There are a few ways to find organic keywords that are likely to help your website climb the search engine results pages (SERPs) of Google, Yahoo Search, Bing, and other search engines.
Below, we'll walk you through a few options for researching and identifying organic keywords that will help drive your traffic to your platform.
Use Google Analytics
Google Analytics can help you identify which organic keywords drive traffic to your site. You can then leverage those keywords even further and maximize their impact. Landing page reports are one way to do this.
In the Analytics dashboard, select "Behavior" > "Site Content" > "Landing Pages."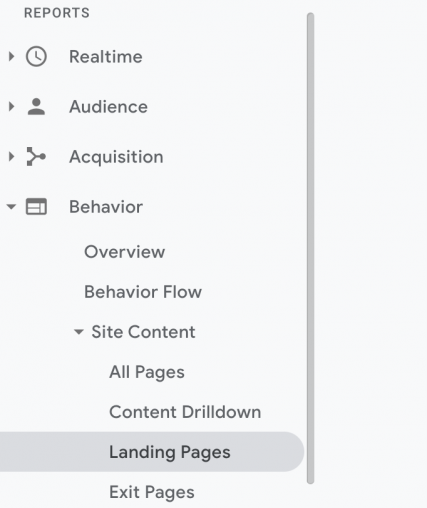 From there, you can click the URL slug (or enter it in the search bar). Then you need to go to "Secondary Dimension > "Advertising" > "Keyword." Or, you can search in the mini search bar within "Secondary Dimension." – Read more
#SEO #keywords
Read more articles about SEO here