Study after study confirms it: online searches drive offline phone calls to businesses.
From SEO to text-based search ads to Google Shopping ads, companies are seeing an increase in call conversions from search.
One primary reason is the emergence of smartphones as our de facto device for product research. Most searches take place on smartphones, and mobile searchers often call a business's call center, store, dealership, branch, or other location to ask questions, book appointments, or place orders.
Google says that mobile searchers are 39% more likely to call a business, while analyst firm BIA/Kelsey estimates that mobile searches will drive 61 billion calls to businesses this year — a 113% increase from 2014: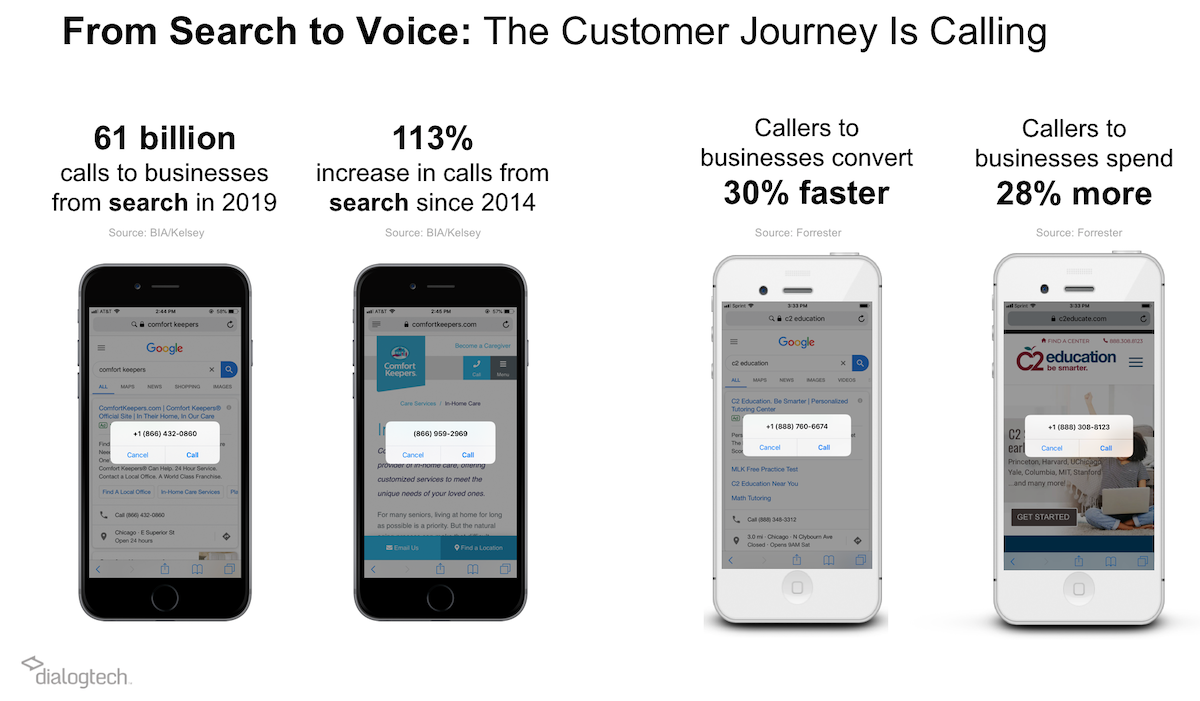 Phone calls are an essential part of the customer journey for industries with complex, expensive, infrequent, or urgent purchases. Consumers prefer to call and speak to a real person, regardless of the device they use to research a product or service. For marketers in these industries, your ROI often hinges on your ability to drive high-intent callers to your locations and call centers: – Read more